What was the user acquisition strategy
Alternative user acquisition: pre-installation instead of app store marketing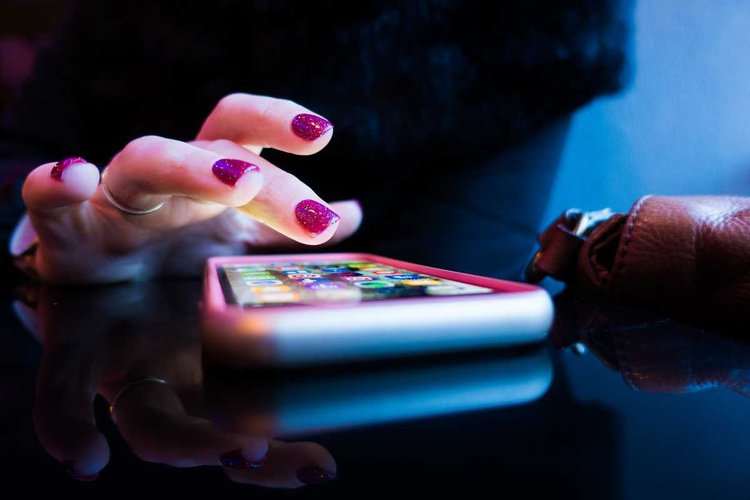 In many ways, app developers, as well as popular supermarket consumer brands, are struggling for two scarce resources: consumer attention and shelf space. In-store purchases are influenced by familiarity and availability, and few shoppers will bother to buy something they can't find or don't know exists. In the digital app store, companies invest heavily in marketing, pricing strategies and app store optimization to increase brand awareness, drive engagement and drive downloads. But success has its price.
Aggressive bidding and increased competition for customers have impacted average cost per installation (CPI), which has increased user acquisition costs. In addition, the sheer volume of apps makes it difficult for companies to rise above the noise in the marketplace. The news portal for gaming apps PocketGamer, which records the number of apps that were sent to the Apple App Store alone, counted a whopping 11,000 apps in March 2018. Over 2,000 of them were games.
The users are not only overwhelmed by the number of apps in the app stores. They also increasingly fear the growing number of inferior apps that slip through the app store review process, mislead users, and contain malware. These rogue apps also use the common methods to be at the top of the lists in the app store. This makes it all the more important to help consumers access apps that they need - and that they can trust.
Pre-installations to reach new target groups
App companies frustrated by the steadily growing competition are ready to explore possibilities beyond the app store duopoly in order to make their apps accessible to potential target groups. At the same time, users are demanding apps that they know are real (not "fake apps") and trustworthy. The games forge InnoGames, a large German developer and provider of mobile and online games, uses a third sales channel to sell its games directly on smartphones from mobile phone providers.
In this scenario, the mobile game is pre-installed on the device so that the user can immediately access an app that is displayed on the device's home screen. InnoGames works directly with the mobile operator and also with 'Digital Turbine', a company that uses a platform and direct partnerships with network operators to provide the right app for the right user.
Funda Yakin, Director Media & Marketing Development at InnoGames, describes the strategy of distributing pre-installed apps on devices as a "win-win-win situation" for everyone involved. For example, InnoGames benefits from the fact that its gaming apps are among the few games that are available on the user's device.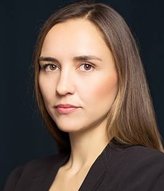 Funda Yakin
"There is significantly less competitive pressure on the user's smartphone than in the app stores," explains Ms. Yakin. "If a user finds a game on their smartphone, it comes with a recommendation from the operator or the smartphone manufacturer. This is a high level of trust that also works in our favor." Mobile apps are rigorously tested before they are purchased. Pre-installed on the device, users are guaranteed an optimal and personalized user experience that meets their personal data protection requirements. Cellular operators aren't just focusing on providing apps that help them better entertain and keep their users entertained. They also see it as an ideal opportunity to position yourself as an additional channel to the app store giants Apple and Google.
After all, instant access to users who are using the shortcut to content on their smartphone and playing the game installed on their device instead of searching for hours in the app stores is a smart move that can increase the bottom line. In the case of InnoGames, the strategy seems to be paying off: InnoGames achieved lower CPIs (cost per installs) and achieved the right target group-device combination "as Yakin says. As a result, the customer lifetime value (CLTV) increased by up to 40% compared to other campaigns.
High transparency on the way to top performance
Key conversion and interaction metrics can vary depending on the carrier, country and choice of devices a particular app appears on, but InnoGames' positive results suggest that pre-installations are an effective channel for engaging users and motivate. If only because it undermines the Adfraud issue.
"Because users have instant access to the app and don't download it from another channel like the app store, we don't see any fake installs," explains Yakin. InnoGames, which also sells its apps via the app stores, relies on attribution and fraud prevention solutions from the mobile measurement company Adjust to "guarantee a high level of transparency about how our campaigns are really performing," she adds.
The result is "a high level of confidence in our data, metrics and insights from app store campaigns, which we can use to improve and optimize the user journey across all of our games and our sales channels, including preinstallations," said Ms. Yakin. "This is a great advantage at a time when Adjust's latest research suggests that the number of app installation frauds is massive and dangerous - both with the number of paid installations that Adjust's Fraud Prevention Suite declined, as well as on the number and sophistication of certain types of ad fraud: Overall, ad fraud accounts for 7.3% of all paid installs and the "Games" category is second most affected, with a fraud rate of 30%.
While some gaming companies are struggling to keep their numbers, InnoGames seems to continue to grow. The company increased sales by 24 percent in 2017 and even expects to reach a new high with the help of upcoming titles such as Warlords of Aternum and the recently launched mobile version of Elvenar. Yakin attributes part of their continued success to their company's determination to continually explore new approaches - such as pre-installations - in order to get very valuable and engaged users right from the start.
Patience can pay off
While InnoGames benefits from precisely this approach, it won't be quite so easy for other app companies to follow in their footsteps. For one, Ms. Yakin points out that space on the mobile device is limited and highly valued. "Capacity is limited and cellular operators aren't going to add new apps out of thin air." Second, the work involved in negotiating and concluding direct deals with cellular operators can take months, not weeks. "You have to have perseverance, resilience and very good negotiating skills," explains Ms. Yakin. She has been working in the mobile industry for some time - such as for Microsoft Corporation in Germany and the USA, where she was responsible for Microsoft's Windows and Lumia products - which prepared her well for this task. In hindsight, she sees pre-installations as "low hanging fruits", but she can also understand that app companies are not considering this approach.
In the future, InnoGames will expand its user acquisition strategy more to include cross-channel marketing campaigns in order to reach their target group on all devices and platforms with which they can interact. "It's about getting sustainable results, and not just buying installs or registrations. So we focus on attracting users through approaches that are committed and good business for us."
EVENT TIP ADZINE Live - Advertising IDs - State of Data Nation? on June 9, 2021, 3:00 p.m. - 4:30 p.m.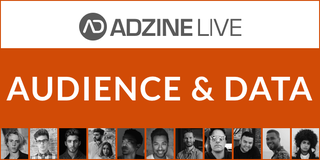 The days of addressable web traffic based on third-party cookies are numbered. Due to restrictive browser settings and the consistent implementation of the requirements of the GDPR, alternative concepts are needed so that advertising continues to find its way to the right target group. Most of those involved on the supply and demand side in the digital advertising industry have great hopes for (universal) advertising IDs. Experts from advertising marketing, agencies and technology provide us with answers to the innumerable questions in connection with the use of advertising IDs and explain the current state of affairs with regard to the practical use of advertising IDs for media buying and marketing on the publisher side. Register now!