Should I change my major?
Change course: this is how it works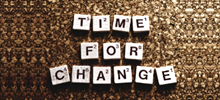 After you have settled in your new flat share, met nice roommates and fellow students, went to the first parties and slowly got used to your student life, the first doubts arise as to whether you have decided on the right course of study. After the first few days of your new degree, you will have an initial overview of your degree program and more and more things are added that you cannot really come to terms with. Be it the boring lectures, complicated tasks or the general dissatisfaction with the course. Many students realize after just a few weeks that the field of study does not at all correspond to their ideas. If you are one of those students who have doubts about the subject, it is time to think about how to proceed and whether a change of course is advisable.
Change the course - when does it make sense
Such a decision wants
be well considered
and should not be taken lightly, as you have to keep in mind that this also involves other things that need to be considered. The best thing to do is to take you
a few quiet minutes
, maybe you listen to music to relax and think again about how you are doing with your current studies or whether a change of course is for you
the only option is to feel more comfortable again
. Let the following questions go through your head:

• Do I have a plan B or do I know what I want to do instead?
• Are they just phases or am I not enjoying my course permanently?
• Did I have the opportunity to change lecturers or courses and the thought of changing studies has absolutely not diminished?
• Do I keep getting bad grades or have I failed several exams?
• Is the subject already making me unhappy because it is not or no longer in my field of interest?
• Is it not possible for me to develop a certain understanding of the matter and thus the learning is in vain?
• Did I choose this course of my own volition or am I doing it e.g. just for the sake of my parents?
• Can I change the course without wasting too much time?
• Have I exhausted the counseling options at my college / university and my wish to change studies has not diminished?
• Do I want to continue studying at all or is this form of education not suitable for me?
Be honest to yourself
as you formulate the answers in your head - you can also write them down so that you can better see them. Because a change of course
influences the further course of your life
just like choosing not to.
Change the course - then it doesn't make sense
For each individual case, there are good reasons to change studies, but just as well
bad reasons too
. Here, however, we are always talking about those who you can influence yourself. For example, it makes the least sense to drop out of college,
if you are already in the 7th semester
and you are about to graduate. You have come a long way that may not have always brought you joy, but once you have your degree in hand, you still can
decide freely
what you want to do next - be it work, study again or rather start an apprenticeship. You already have over three years of college behind you, so you better go for it.
You are almost there
!
Studying is like school, some subjects are easy for you, others less so. Are you current
just a few subjects that are not for you
, but most of the other subjects give you pleasure? Then a change of course is really not necessary. You have fellow students around you who are you
to ask for help
there are often older students who offer tutorials, or professors who are usually willing to help
to support you
. First see what your problems are and try them in the next step
fix and tackle instead of fleeing from them
.
The third reason, which shouldn't really be one for a change, is quite simply
acting hastily
. After a few weeks you have only got to know a fraction of what you can expect from your studies. Give yourself the first semester time, talk to older semesters to help you
get an impression of later subjects, professors and exams
and then you can say for yourself with a clear conscience that you don't like your studies and that you want to change your degree. Always remember: What appears to be negative at the beginning can turn out quite quickly
turn out to be positive
if you give it the chance.
The right approach when changing study programs
If you have decided on a course of study, you have to pay attention to a few important aspects. Try to find out why you don't like the course and which course of study would interest you more. However, it is important not to jump to conclusions. Think about what might not have worked with your first choice of study
Avoid making mistakes the second time
to be able to.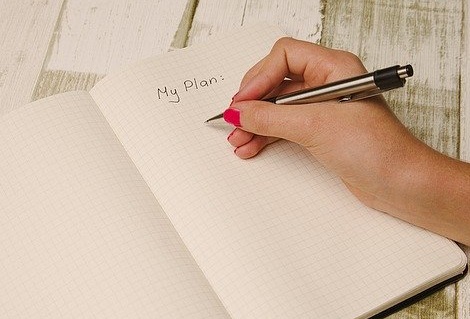 If you are interested in a course of study, it is advisable to go online first
to inquire
and the
To take advantage of the student counseling centers
. Perhaps you know people in your circle of friends or acquaintances who are studying this course and can tell you which positive and negative characteristics the course has, which contents the course includes and which requirements you have to meet in order to be successful in the course.
For one
first glimpse
it is also not wrong to listen to lectures, download summaries and transcripts and yourself
to familiarize yourself with the subject
.
Step by step to the new subject
The first step should be yourself
to rewrite for the corresponding course of study
. When changing courses at the same university, the subject can be changed within the university. It should be noted whether the
Degree program with no or limited admission
is. If you decide on an admission-free course, this will take place
Paragraph without any problems
in the student secretariat.
For a subject with restricted admission, a
timely application
required. The same applies if you decide to go to another university. If your choice is a course with restricted admission, the
Conditions of admission
get noticed. Your student advisory service can tell you by when the relevant application for a change of course must be submitted and how the de-registration from the current course will take place. You can also find out about possible admission restrictions there.
Also note whether a
Change to the summer and winter semester
is possible because some courses are only offered for the winter semester. If you still have time to start your studies, you can use this time optimally for internships and
Stays abroad
use. If you have decided on a similar subject, your
Achievements that have already been performed are credited in the examination office
. The advantage here is that you already have
start in higher semesters
may.
Does the change of course also affect a completely different college / university in another city? Then there are the points mentioned above that must be considered every time you move. Think about it
cancel everything in good time
, one
looking for a new apartment or flat share
and above all you too
to re-register in time
. In addition, the time and possible costs should be taken into account. Let yourself be supported in this, so you cannot forget and guess anything
not under pressure or stress
.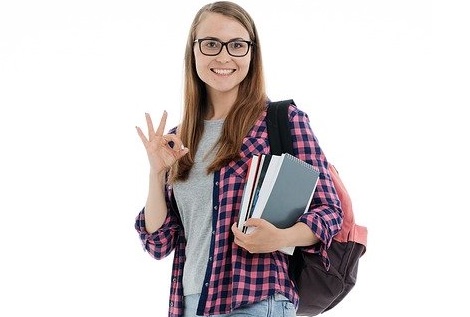 Change the course of study if you receive BAföG
Do you decide to change your degree program?
within the first two semesters
in the bachelor's degree, this should not pose any further problems. As a master's student, on the other hand, you should note that a complete change of subject can be more difficult at BAföGAmt.
If you are changing to a related subject, this should also go smoothly. In the event of a change of course within the first two semesters, this also applies
no justification to the BAföG office required
. However, it looks different if you are already
in the third or at the beginning of the fourth semester
decide to change your subject. In this case, you have to justify in writing why you are dropping out of your previous studies and want to change the course of study. If the reason for the BAföG office is plausible, you will get
for the duration of the standard period of study
the BAföG paid out.
Once the change of degree has been approved, it should
this information is available to the BAföG office and the health insurance company
.
Don't worry about the résumé
Relax, you are truly not the only or the last student to deal with this topic.
Numerous course changes
are carried out annually for a variety of reasons. That's not a problem either, because after all, you can too
take good experiences with you
. At this point, where you have decided on a new direction, you finally know more precisely
what you hope for and what not from your studies
and can now
Avoid mistakes from the start
.
Such insights
strengthen you for your further path
and certainly do not constitute stumbling blocks for your later career. Because by switching to a subject where you can further develop your interests and strengths, su later employers will prove in the interview that you
know how to assess your limits and how to develop yourself further
. You see, it's all a matter of justification. Admit that you have taken a little detour for your professional career, on which everything else is based and you still do
the common thread in your résumé
keep.
You might also be interested in these articles:
Wrong choice of study: what's next?
Overview of courses and portraits
The most popular universities in Germany
University de-registration - what now?
Free study choice test
Dropping out of studies - what now?
Numerus Clausus calculator
The agony of choosing a course
Photo credits: Many thanks to Alexas_Fotos (© Alexas_Fotos / pexels.com), silviarita (© silviarita / pixabay.com), Pexels (© Pexels / pixabay.com) and nasty_gepp (© nastya_gepp / pixabay.com).
View more articles on the subject of degree programs