How to stay healthy in Kota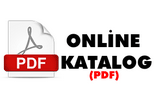 Upon request, the kotas can also be delivered ready-painted. Ask for a quote
Everything about the kota,
no matter if grill kota, sauna kota, bath tub, garden sauna or pavilion.
Several thousand sold and installed Kotas with satisfied customers speak for themselves. Trust us, your Kota professional ...
If you are missing any special items, please contact us, I am sure that we can fulfill your request.
NEW!!! - All grill kotas and sauna kotas with stainless steel entry threshold and wind stopper for the door -
Not cheaper
but cheaper is the motto
Required for some documents

click and download