How was AIPMT paper today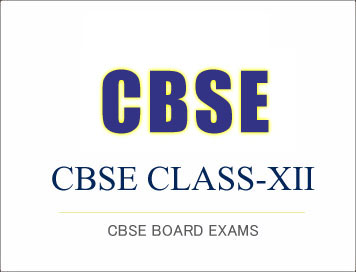 (Download) CBSE Class-12 Sample Paper And Marking Scheme 2019-20: German
---
---
Sample question paper
German
Class-XII (2019-20)
Time allowed: 3 hours
Maximum marks: 80
SECTION A
I. Read the Text A or Text B and answer the following questions.
Text A
A zero at school - a star at work!
"'Jan, I didn't expect anything else from you,' our German and English teacher often said when he gave me a test with a bad grade. My school days were just terrible, "says Jan Busch in an interview with the magazine Schule und Beruf.
Today Jan Busch is a well-paid industrial designer and works for a large German automobile company. He continues: "My father was very strict and wanted me to do my Abitur. Unfortunately, I was an absolute zero in school. I was only really interested in and enjoyed the subject of art, also because our art teacher was great. At 16 I graduated from secondary school and under no circumstances did I want to go to school. I then looked for various jobs, for example working in the kitchen of a restaurant or cleaning cars in a car dealership.
That was pretty boring, but I had a lot of ideas about what could be better about cars. And so my boss recommended that I train as a product designer.
That was a great idea. I immediately found out about training to become a technical product designer on the Internet and applied straight away. After two months I had an apprenticeship position. After completing my apprenticeship, I graduated from high school and studied industrial design. I was happy! For the first time in my life I really enjoyed studying and I only got good grades.
After my final exam, I immediately found a job in the auto industry. And guess what? I often think of my wonderful art teacher. It sparked my interest in design and creative work. "[Source: Steps international]
A. What is right? a, b or c?
1. At school ...
a. Jan wanted to graduate from high school
b. Jan wasn't a good student
c. Jan wasn't particularly interested in any subject.
2. The work in the dealership ...
a. was interested in Jan.
b. Jan wasn't having fun.
c. was always nice.
3rd Jan has ...
a. worked in the dealership again after completing his training.
b. studied and then graduated from high school.
c. made an apprenticeship and studied.

Click Here To Download Full Sample Paper
Click Here To Download Full Marking Scheme
CBSE (Class XII) Previous Year Papers Printed Books
<< Go Back To Main Page
Courtesy: CBSE