Which course is for embryology
Clinical Embryology Online Course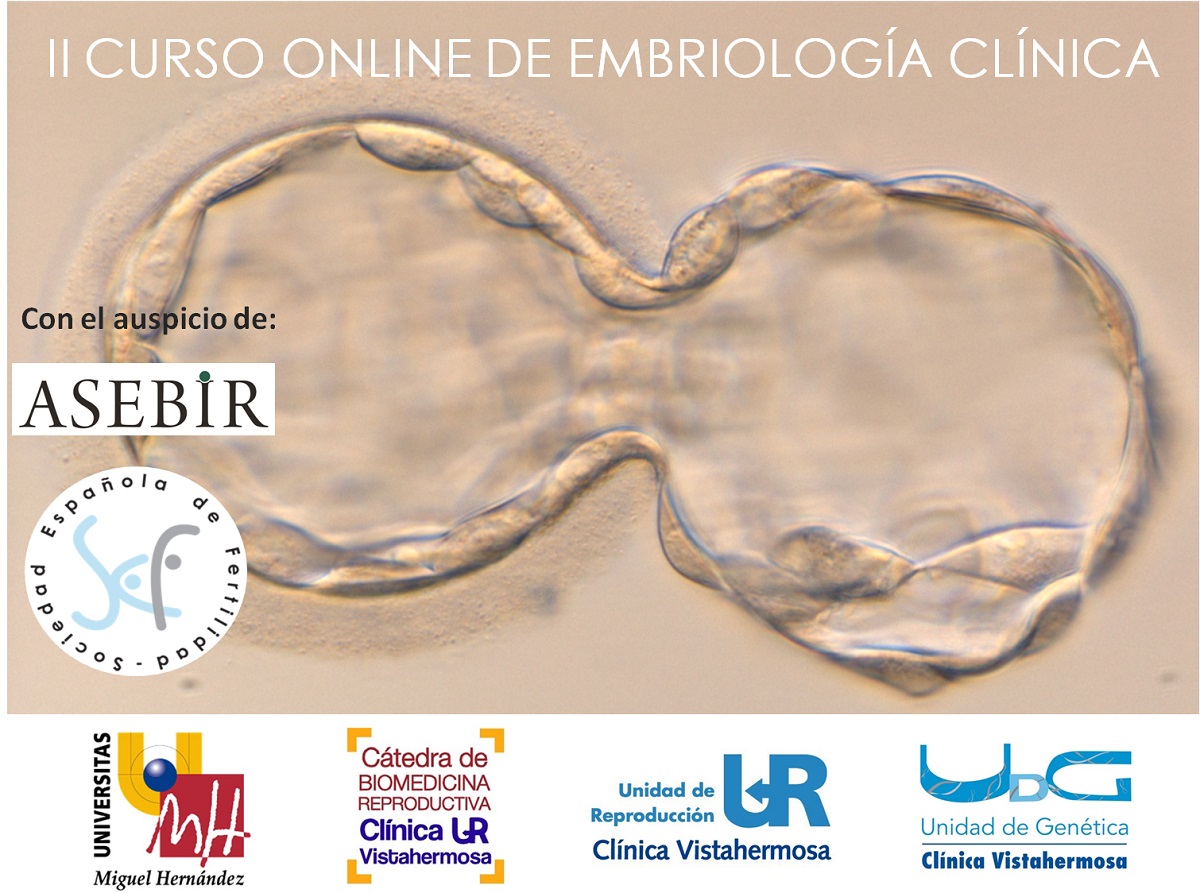 The II. Clinical Embryology course lasts approximately 20 hours and is given entirely online through the EdX virtual platform of the Miguel Hernández University (genx.edx.umh.es), under the joint auspices of the Association for the Study of Reproductive Biology (ASEBIR) and the Spanish Fertility Society (SEF).
The course is divided into four thematic blocks: in the first block the most important aspects of reproductive biology and the techniques of artificial insemination are to be revisited, in the second and third blocks the most important procedures used in the andrology and embryology laboratories are analyzed, and Finally, in the fourth block, the most important terms in the biology of cryopreservation and the techniques used in the cryobiology laboratory are examined.
This training activity is aimed at university graduates in biology, medicine, pharmacy, biochemistry and the like, as well as other specialists who work in the field of reproductive medicine. Graduates of the last course in said subjects will also be admitted.
More information is available on the website of the School of Medicine and Reproductive Genetics (genx.edx.umh.es) or you can send your inquiries to the e-mail address [email protected]