Are motorcycles cheaper to maintain than cars?
Motorcycling is becoming increasingly popular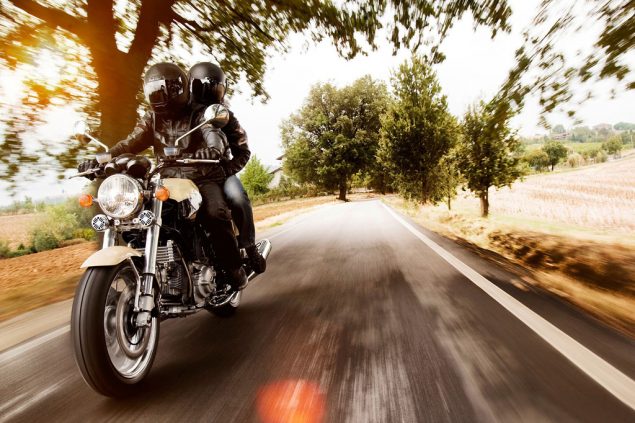 Illustration picture: © Picture Agency PantherMedia / benq44444
Around 24,000 new motorcycle driving licenses in one year: more people than ever before passed the test for freedom on two wheels in Belgium in 2019. All categories together. Because anyone who talks about a driver's license when talking about a motorcycle has to distinguish. There are driving licenses for small, medium and large motorcycles, each based on the performance of the machines. At the age of 18, you can only take the A1 driving license for the smallest machines. Only at the age of 24 got the A3 driving license, with which one can drive on all motorcycles in Belgium.
Virginia Li Puma, spokeswoman for the driving license testing organization Autosécurité, tries to explain why motorcycling is becoming more and more popular: "There is still something playful about motorcycling," she says. "People just enjoy it, they want to get their motorcycle license. On the other hand, it's a question of mobility. It gives you the opportunity to vary the means of transport. And it's true: for some people it is easier to get to work on a motorcycle than in a car. This makes it easier for them to get through traffic. "
Question of mobility
It is easier to get through the traffic with motorcycles, especially when there are traffic jams and you can meander through the slowly moving or even stationary rows of cars with the two-wheeler.
In fact, this is one of the reasons why the 20-year-old Jamal is also being trained for the A2 motorcycle license. "I live in Flanders, but have to go to Brussels for my apprenticeship," he says. "A motorcycle is much more practical to cope with the heavy traffic."
The easier movement in heavy traffic is not the only reason for Jamal why he wants to get a motorcycle license. Another reason he cites is the lower cost of a motorcycle compared to a car. And the still relatively new environmental policy of some cities. "Most of the cars that are still interesting for young people in terms of price are cars that will soon no longer be allowed to drive in big cities. Firstly, motorcycles are cheaper and now have at least the Euro 5 standard. That makes it possible to drive them in the big cities, "he says.
Driving license easier and cheaper
Acquiring a driver's license for motorcycles is also easier and cheaper than buying a car. In addition to theoretical lessons with a final exam, twelve driving lessons must be taken in a driving school before the practical exam can be taken. As a rule, at least 700 euros must be estimated for the training.
All of this together seems so attractive that queues have now formed at the motorcycle driving schools. "At the moment you have to wait two to three months to get an appointment at a motorcycle driving school," says trainer Robert Olbrechts. "This is also due to the fact that there are few motorcycle driving instructors in Belgium, but at the same time there are many candidates. That is why many people now also get their driver's license in winter, because now there are more seats than usual. "
The fact that motorcycling is more dangerous than driving a car when it comes to an accident does not seem to be able to slow the Belgians' new enthusiasm for two-wheelers. Motorcycling in Belgium is currently in. And there is no end in sight to the trend.
Kay Wagner