Why do we call it Holy Week
Content:
Holy Week begins on Palm Sunday. This week we particularly remember the suffering, death, and death of Jesus Christ.
Edition: 2015/13, Holy Week, Easter
24.03.2015
The word "Kar" comes from the Old High German "Kara" and means mourning, lament, worry, sorrow. We also know other names for Holy Week: Silent Week, Holy Week or Great Week.
Palm Sunday

The story of his passion begins with the entry of Jesus into Jerusalem. We hear this story in the celebration of Mass on Palm Sunday. But the palm trees you brought with you are also consecrated. They are considered a blessing and get a special place at home.
Maundy Thursday

Before Jesus is arrested in the garden of Gethsemane, he celebrates the Last Supper with his twelve disciples. He shares bread and wine with them. The Gospel of John also tells of how he washed the feet of his disciples.
Good Friday

Jesus is captured and interrogated by the high priests. When he does not deny being the Messiah, they call him blasphemer and hand him over to the Roman governor Pilate. This condemns him to death on the cross. Jesus himself has to carry the heavy cross to the place of execution. His tormentors mock him and put a crown of thorns on him. Jesus is crucified on the hill of Golgotha. When he dies, his body is placed in a rock grave, which is closed with a large stone.
No bells are rung as a sign of mourning, the liturgical color is black, and the altar is devoid of flowers and candles. At 3 p.m., the hour of Jesus' death, many Christians come to church to pray together.
Holy Saturday, Easter Vigil and Easter Sunday

Holy Saturday is the last day of Lent, the day of the rest of the grave.
The Easter Vigil is the liturgical highlight of the church year. In front of many churches, an Easter fire is kindled at the beginning of the service. The Easter candle is consecrated and lit. It is a symbol that Christ conquered death through his resurrection. After the consecration of the water of baptism, believers renew their baptismal vows.
On Easter Sunday we celebrate the resurrection of Jesus. In the church the food is consecrated, in many families there is an Easter lamb made from cake batter. The lamb is a symbol of the risen Christ. Book tip:Hurray, Jesus is alive! Experience Lent and Easter with children, SPIEGEL - Kath. Bildungswerk (ed.)
further articles on the topic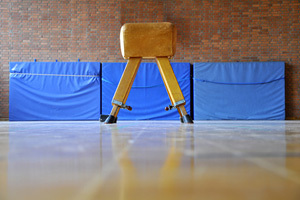 At school, he felt the exercises on bars and parallel bars as a punishment. Today editor tries ...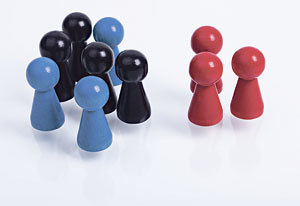 Words are sometimes like ministers: for a while everyone is talking about them. But only a few ...
An article in the magazine of the Vatican newspaper "L'Osservatore Romano" a few days ago ...
Meditation with music and words in Wilhering --- Operetta concert in Enns --- Concert of ...