Are tennis shoes good for running?
Find your perfect tennis shoe
Tennis players are always a little different. They not only differ in their playing style, they also play on different surfaces and all have a different foot shape. It is therefore important to determine what makes a good pair of tennis shoes for you personally. And choosing the perfect tennis shoe will take your game to a new level!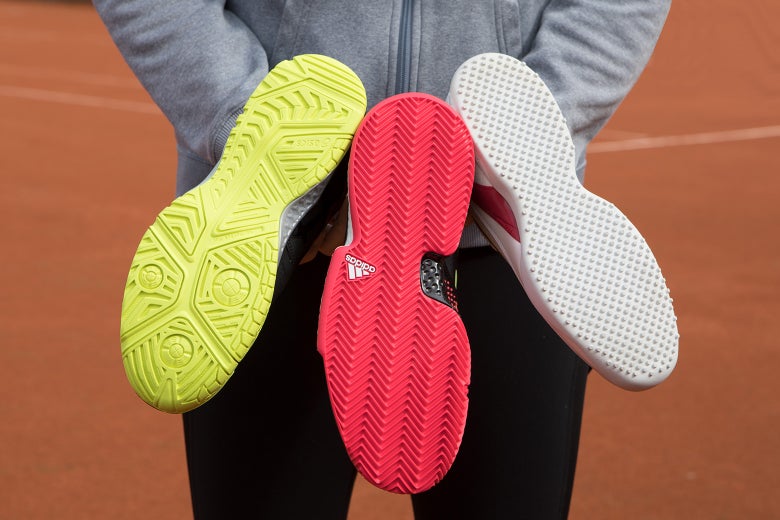 For us, tennis is more than just a sport or a hobby: it's our passion! Tennis is fun and enjoyable for us; it's intense and sometimes really tough; it inspires us and sometimes it frustrates us too! At the same time, tennis is also very challenging for our body. We sprint, stop, jump and slide - and never lose a ball. And in order to stay healthy, it is important to wear a good pair of tennis shoesthat is up to the demands of this sport.
Cushioning, stability, sole profile, fit ... Choosing the right shoes can be a real challenge! Here is our guide to help you, depending on the shape of your foot, playing style and playing surface find your perfect tennis shoe. Here we go!
Choosing the best possible tennis shoes
3 things to consider when buying:

Ideally, you should choose a tennis shoe with an outsole that has been specially developed for the surface you are playing on. Why? sand, Hard- and Grass pitches they all play a little differently. Thus, of course, the game and the footwork also change. In order to have the best possible footing on any court surface, it is necessary to wear tennis shoes that have been specially designed for the nature of the field.
Hard court outsole
Hard courts are one of the most popular tennis court surfaces. However, the hard court is also the most demanding when it comes to the durability of the outsole. That's why you need a sole that meets the requirements of this surface. Most areHard court tennis shoes with a modified herringbone pattern to provide the perfect mix of grip and grip on the pitch. Hard court shoes usually have a high level of cushioning and a midsole that keeps the Energy transfer supports and the Impact shock on the harder surface absorbed. They usually also have a robust upper material for more hold and durability. The toe area is also usually reinforced, as otherwise the shoes would wear out more quickly if they were "tightened".

Clay court outsole
The sole profile of a Clay court tennis shoes usually has one continuous herringbone pattern (Zigzag pattern), which ensures the best possible grip on this slippery surface. This pattern also prevents the sand from clinging to the outsole, so you can start, stop and turn optimal traction receive. If the sand still sticks, tap the club briefly on the shoe to get rid of it. With the herringbone profile, that too lateral sliding better to control so that you can "slip" the blow. And at the same time it provides the necessary hold that is required for moving back and forth. Another reason you should use a pair of clay court tennis shoes is that you have a tighter knitted upper material which on the one hand offers you more stability and on the other hand prevents the sand from penetrating the shoe.
Choosing the right clay court shoes will not only improve your playing comfort, but also your confidence and your performance on the court!

Grass court outsole
Like sand, grass is also more gentle on the body and joints. However, the game is much faster on this surface, which means that you definitely have a tennis shoe with a pure turf sole should wear. The outsole of a lawn tennis shoe has many fine knobs and offers the player the best possible grip on a surface that can also be quite slippery. Despite the uneven nature of the outsole, it should not cause any damage on the court and give the players the confidence to move quickly on this fast surface. In contrast to hard court tennis shoes, however, these cannot be used on courts with other surfaces.

Every player is unique - and so are their feet, of course. Some players have wide feet, some medium-sized and some have narrower feet. But you don't need to worry because With us you are guaranteed to find the best tennis shoes that perfectly match your foot anatomy. First of all, let's take a look at how exactly the length and width of the feet can be determined.
Here's how you can measure your feet:
Step 1: Find a hard, level surface and place a sheet of paper on the floor.
Step 2: Wear a pair of socks that you normally wear when you play tennis. Stand with one foot on the paper.
Step 3: Keep your body weight above the foot and draw a thin line around the outside of the entire foot. Hold the pen perpendicular to the floor as you draw the line.
Step 4: Measure vertically at the furthest points of the outline of your foot. This is your foot length.
Step 5: Measure horizontally at the widest part of your foot outline. This is your foot width.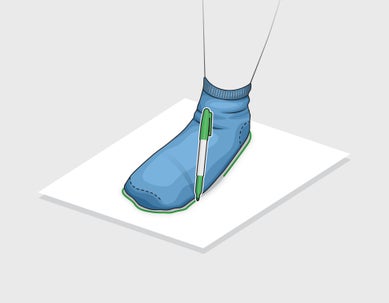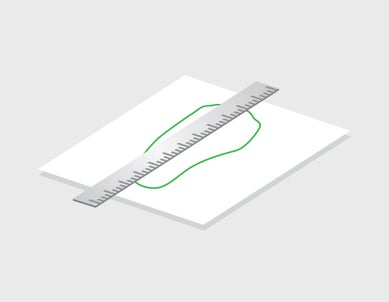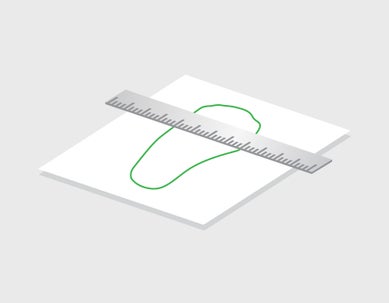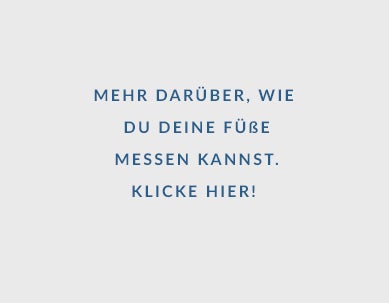 Now that you can determine the exact width and length of your feet, all you need to do is click the Fit information Pay attention to our product descriptions in order to be able to assess whether the tennis shoes that are most interesting for you will also fit you well.
In addition, there are many with usVideo reviews, in which we report on the fit and performance of the corresponding shoes to help you choose the best tennis shoes at Tennis Warehouse Europe!
... and how you move around the square!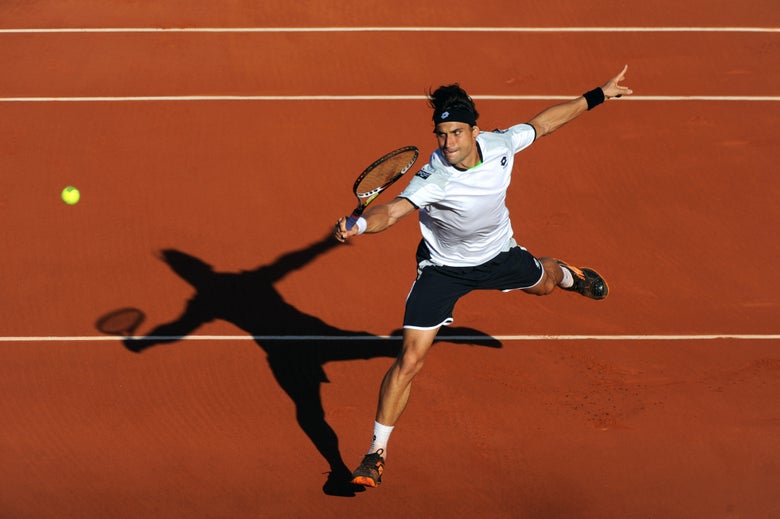 What kind of gamer are you
Are you a light-footed, fast player and do you like to play the entire field? Or are you a strong baseline player who needs the best possible support for your ankles?
Depending on your physique and playing style, you should consider the following features and properties when choosing your new tennis shoes: